If this is true, how are you doing?
Well-informed, thinking, and effective police officers know about POP and how to use available materials.
If there ever will be a professional body of knowledge ("best practices") in the art of policing, it certainly will begin with the materials surrounding Problem-Oriented Policing (POP). Check it out!
On the POP website can be found hundreds of effective strategies for solving most every problem confronted by rank and file police officers and their leaders.
These online and in print handbooks are available and will help police officers be more effective in handling the many community problems they face on a day to day basis.
My close friend an colleague, Prof. Herman Goldstein originated the concept and describes it as follows:
What Is POP?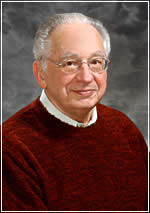 Problem-oriented policing is an approach to policing in which discrete pieces of police business (each consisting of a cluster of similar incidents, whether crime or acts of disorder, that the police are expected to handle) are subject to microscopic examination (drawing on the especially honed skills of crime analysts and the accumulated experience of operating field personnel) in hopes that what is freshly learned about each problem will lead to discovering a new and more effective strategy for dealing with it. Problem-oriented policing places a high value on new responses that are preventive in nature, that are not dependent on the use of the criminal justice system, and that engage other public agencies, the community and the private sector when their involvement has the potential for significantly contributing to the reduction of the problem. Problem-oriented policing carries a commitment to implementing the new strategy, rigorously evaluating its effectiveness, and, subsequently, reporting the results in ways that will benefit other police agencies and that will ultimately contribute to building a body of knowledge that supports the further professionalization of the police. Herman Goldstein (2001)
CHECK OUT this year's winner at the POP Conference in Santa Cruz — they're from the U.K!
More about POP HERE.
Prof. Goldstein on furthering the development of Problem Oriented Policing (2003) HERE.